#1 Residential Junk Removal Services in Palm Springs, Florida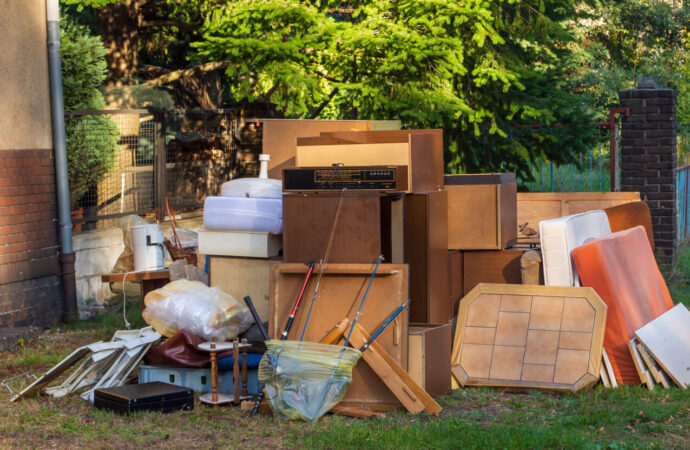 Our team at Palm Springs Junk Removal and Trash Haulers can remove any junk, trash, or item from your home or residential property. Contact us and request our residential junk removal service. We will take care of everything and make sure you get all the junk removed without any issues. We understand the difficulties homeowners face when trying to remove junk, as most municipal services don't cover all your needs.
You won't have to worry about anything else since we can do all the heavy lifting for you and will accommodate your requests, so contact us to have any type of non-hazardous junk removed from your property without delays.
We provide a fast and efficient way to get rid of junk from your house or any other residential property within the city. It will be easy for you to get rid of junk and not have to do it yourself, as we don't want you to deal with all the hard work since we're here, and our service includes all the assistance.
We understand the limitations of municipal services and help homeowners and tenants find a way to dispose of their junk. This includes any item that isn't dangerous. We don't just take away trash and garbage. We also recycle everything whenever we can with our own facilities.
We understand that time is precious and you may be busy. We arrive on time, complete the task quickly, offer all the support you require so that you don't have too much trouble, and make sure all junk is properly disposed of.
Our junk removal team works quickly and efficiently. You can be sure that we recycle more junk than any other company. This makes us a green option and the best choice if you care as much about the environment as we do. We will also donate some items based on the condition of the item and if they can be taken to charity or not.
Our Team Aims to Recycling
You don't need to dispose of junk constantly on your own or struggle with all the lifting and determining how you will move the junk or rely on landfills for all kinds of waste. Recycling is encouraged wherever possible as it reduces waste, ensures people get quality items, and gets the most out of them, especially when we're the company handling your items.
We also recycle old items and donate them locally to charities and donation centers. We believe that furniture and electronics can be of great use to someone else, so we try to ensure they are properly used.
All types of junk can be removed so that you don't have to worry. During this process, we sort the junk to determine which items can be recycled or sent to transition centers.
Our team will work with you to make a difference in your local community and the environment. All items that are not needed will be removed and donated to local charities.
We will dispose of junk that is not salvageable or recycle it in an environmentally-friendly way. We donate or recycle more than 84% of the junk that we remove from customers' homes. This percentage will increase as we grow.
Our staff is professional and friendly. They are insured, bonded, licensed, and bonded. We can provide a free estimate on your residential junk removal job. You can rest assured that all services will include lifting and proper junk removal.
Here is a list of our services you can get at Palm Springs Junk Removal and Trash Haulers:
---
Palm Springs Junk Removal and Trash Haulers is the top company in Palm Springs that offers the best residential and commercial junk removal services. Here's our additional services:
---