#1 Fence Removal & Junk Services in Palm Springs, Florida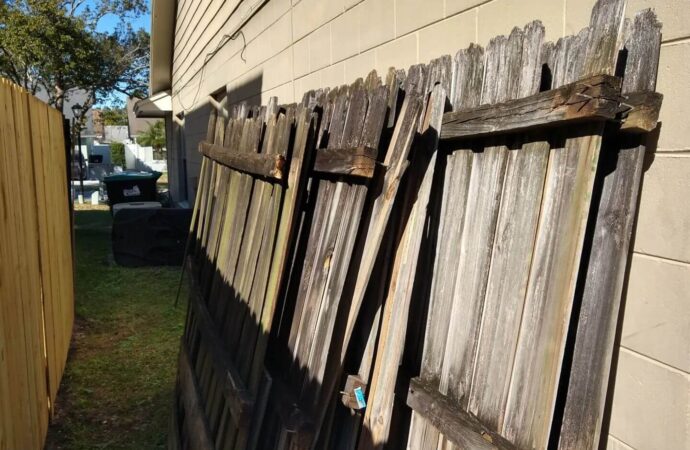 Professionals can assist you with fence removal cleanouts if you are trying to get rid of an old one or a damaged fence or just need to finally get rid of some parts and pieces that were left behind after the actual removal took place. We can help you clean your fences at Palm Springs Junk Removal and Trash Haulers since we serve the entire city and make sure to focus on how everything should be done. We can help you to remove any wood or other debris and ensure that all pieces of the fence are lifted and loaded on our truck. This will also allow you to spend as little time as you need and focus on things and activities that matter more.
It is possible that you want to remove your fence not only for aesthetic reasons but also because it presents safety risks. This makes it ten times more important to devote time to this task and ensure that you have qualified professionals offering the service for your space.
Your property's value can be affected if your fence isn't made of wood or properly taken care of. This removal can be done by us without any hassle or concern about who is capable of removing it without costing you a lot.
Unpredicted weather conditions can lead to fence damage across Florida, but this doesn't mean we will work with you only when this happens. Our services are available for all moments and conditions, and if you are just worried about how the weather can cause major damage to your yard, causing all sorts of inconveniences and bringing unwanted elements because of the poor fence and how it deteriorates, contact us to get everything removed in no time. 
Regular rain can make wire fencing rusty or damaged. No matter what kind of fence you have, we can help, and this also applies to the fact that all types of fences can be damaged, and removal is not always possible to prevent them.
Why Your Fence Cannot Be Removed Easily
Many people think they can remove fences themselves. Most fences are built with a cement foundation whatsoever, so the right materials, equipment, and people need to be involved in this entire task. This is something that most people don't know or remember. 
Are you equipped with the equipment necessary to take them down? Do you have the right equipment? Or do you know where to begin with this whole process?
You will need to remove the concrete foundation. Next, consider where and how you will dispose of them.
The cost of fencing removal can be affected by many factors. These factors can make it more challenging to remove and clean up, and we will focus our prices and estimate around them, your needs, and your budget as well.
We will gladly provide you with a detailed estimate. We offer the best fence removal prices in the area. 
We offer fence cleaning services, including concrete and pole removal, as well as disposal of all debris. The fence can be removed, but the posts must remain in many cases in case you want to have another fence placed. It all depends on the condition of your fence posts and how you want us to deal with the entire removal.
Get a free estimate by calling us today. The estimate will be tailored to your requirements and includes no obligation to hire our team.
Here is a list of our services you can get at Palm Springs Junk Removal and Trash Haulers:
---
Palm Springs Junk Removal and Trash Haulers is the top company in Palm Springs that offers the best residential and commercial junk removal services. Here's our additional services:
---