#1 Construction Debris Cleanups in Palm Springs, Florida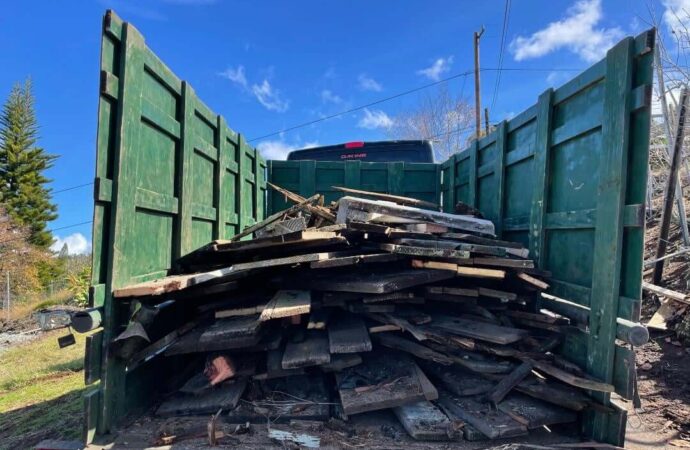 Contractors often find that construction debris cleanups is the most difficult part of their work. They need to assign a specific group of people, get the best trucks or equipment, and work around all types of heavy lifting and issues. This is especially true when they are already working on a regular project and have to keep cleaning and removing based on how they progress. It ends up being time-consuming and expensive, so many contractors and even direct owners end up feeling overwhelmed with how they need to handle everything. At Palm Springs Junk Removal and Trash Haulers, our team may be the right choice for you. They will clean up all construction debris and make sure that no area is left behind after construction is complete.
We know that construction debris and other trash will be transported. Therefore, we will provide all the equipment and personnel necessary to complete your project. You will need to pay for fuel, higher mileage, and other fees if you decide to do it yourself while we handle everything and make sure all the debris and junk go to the right spaces with no extra fees but our service alone.
Contractors face daily construction debris cleanups as they need to work on this as a recurring job. This involves removing construction debris from the site and finding a suitable place to dispose of it. We want you to know that we are here to help you and ensure everything goes smoothly.
Some small residential projects can be completed in a matter of days. Larger projects can take several weeks or even months to complete. They will need regular cleanup and disposal in many cases as well. We will evaluate your situation and determine the best way to tackle your needs, so you are all covered and ready to get everything done with our team's help and support.
We Make It Look Simple Because We Make It Easy
A well-organized process will reduce construction debris and simplify cleanup. This is what we aim for, and our team will work hard to make sure that you have a well-structured process so you can feel relieved of everything.
Subcontractors and contractors often forget the importance of bins and dumpsters as a means of holding waste and materials. We don't. We'll take the containers and separate the hazardous from the recyclables as part of our steps and what we do.
Then we'll bring them to the designated area so we can eliminate all trash and concentrate on what is around your construction site.
It is more cost-effective to dispose of any debris if you have a plan during construction. It is easier to have the same crew responsible for cleanups at different times as well if you need to continuously work around the entire disposal.
Allow us to be there for you and guarantee a clean and organized process for all your needs.
Get In Touch with Our Team
At Palm Springs Junk Removal and Trash Haulers, we offer a safe, efficient, and environmentally-friendly disposal service that takes away the hassle of the disposal and transportation of construction debris after you finish the project, and the best part is that all waste goes to the right centers and areas. 
All construction debris will be removed by our hauling professionals, and rest assured that everything will be completely clean and organized afterward.
We can safely remove any item that is not dangerous. We will be there in no time. Call us now to get a free quote.
Here is a list of our services you can get at Palm Springs Junk Removal and Trash Haulers:
---
Palm Springs Junk Removal and Trash Haulers is the top company in Palm Springs that offers the best residential and commercial junk removal services. Here's our additional services:
---