#1 Hoarders Junk Removal Services in Palm Springs, Florida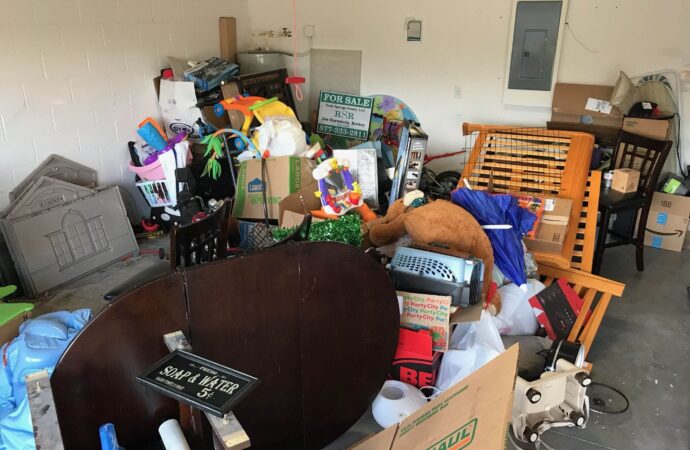 It can be difficult to think about a hoarders junk removal service since you feel like everything in your space is valuable. We understand that you view many of your items as belongings, and we're sure this is how someone else who may not be you is going through the same issue when trying to choose and work around different items they have stored and are just cluttering around. You also see how you can make use of some of them, even though they have been there for years. It is a roller-coaster that involves a lot, and our goal at Palm Springs Junk Removal and Trash Haulers is to make sure you can have this entire process done without feeling you are losing something and without worrying about the actual disposal of the items.
Although consumption and buying new items is often a problem that leads to hoarding, it isn't the main cause in most cases. It's more about the quality of the items and how efficiently they can get them to work. This can lead to hoarding and the entire fact that some people don't know how to let go and be honest about what's valuable or not.
Not all items need to be essential. Clear away all clutter and make space. Be open about your needs, and we will be there to handle the rest.
It doesn't mean you have to toss everything because it is junk. Just be open about what you want. It is important to do lots of sorting and unpacking before throwing away junk. It is often difficult to know what items should be kept and which should be thrown out.
It is important to determine what items should be thrown out and what can be donated or left to the junk removal guys, and how we can dispose of everything or recycle it as it goes.
This is not something that everyone can do, no matter how emotionally and mentally healthy they are. Some people find it difficult to give up certain possessions. This is why we recommend you spend time with our team and work around what you want to achieve here or not.
How to Get Rid of All the Junk
Palm Springs Junk Removal and Trash Haulers provide a safe and cost-effective way for hoarders to get rid of their junk and keep the things they really value.
We offer junk removal services that are both efficient and friendly for the environment. 69% of the junk we collect is recycled or donated. All junk, including clothes and appliances, will go out of your home.
We are honored to work with homeowners and others in junk removal. You can rest assured that everything will be done right.
We can help you get rid of junk and clean up everything.
We can support your project in minutes. Contact us now! You can be sure that your items will be professionally removed by our highly-trained and insured crews.
Our team recycles every scrap material we can and works around the same for other items and materials we remove from your hoarding space. This is only one of many benefits that you will get by hiring us. This is a testimony to our commitment to eco-friendly junk removal.
All estimates are free and personalized based on how much junk or other items we will remove during our junk-removal service for hoarders.
Rest assured, the estimate that we provide before any project or service starts is completely free and without obligations.
Here is a list of our services you can get at Palm Springs Junk Removal and Trash Haulers:
---
Palm Springs Junk Removal and Trash Haulers is the top company in Palm Springs that offers the best residential and commercial junk removal services. Here's our additional services:
---