#1 Residential Dumpster Rental Services Experts in Palm Springs, Florida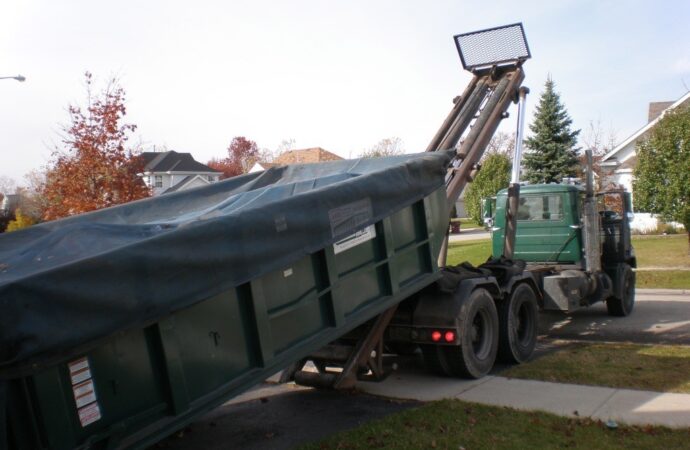 Roll-off dumpsters can be somewhat of a necessity in your lives. When your local garbage collector is not visiting your location in frequency, you might need to avail yourself of residential dumpster rental services experts. Here in Florida, when it comes to waste disposal and waste management, we at Palm Springs Junk Removal and Trash Haulers have been the most trusted company in terms of waste disposal and waste management.
Whatever type of junk or waste you need disposed of, you can count on us.
What We Collect
---
The garbage, waste, and junk we collect range from regular house and office supplies, kitchen and bathroom appliances, even large and bulky old and unused furniture. Whatever you need disposed of, we'll be able to collect.
We collect:
Home and Office Supplies and Equipment

Kitchenware and Kitchen Appliances

Old and Unused Furniture

E-Waste (Computers, Photocopying Machines, Printers, Television Sets, Etc.)

Bathroom Appliances and Equipment

Raw Ingredients and Debris (Scrap Waste/Demolition Waste)
Why You Should Work With Us
---
Some companies are too keen on collecting the type of waste or trash you have in your homes. In fact, many of them don't collect scraps and debris because they deem it to be dangerous and risky. Bulky and large trash and junk are things that most of them also refrain from collecting and disposing of. With us, however, we can collect even the most dangerous of materials.
Dial us here at Palm Springs Junk Removal and Trash Haulers and put an end to all of your waste disposal and waste management woes and concerns. Within the window you scheduled, we will be right where you need us to be.
Our guys are prompt, urgent, and proactive – we'll not leave the vicinity without properly sanitizing the spot where your trash was!
Contact us now and we will send you a free estimate of whatever type of service you need. Experience high-class and high-quality services with us!
Here is a list of our services you can get at Palm Springs Junk Removal and Trash Haulers:
---
Palm Springs Junk Removal and Trash Haulers is the top company in Palm Springs that offers the best residential and commercial junk removal services. Here's our additional services:
---