#1 Affordable Demolition Waste in Palm Springs, Florida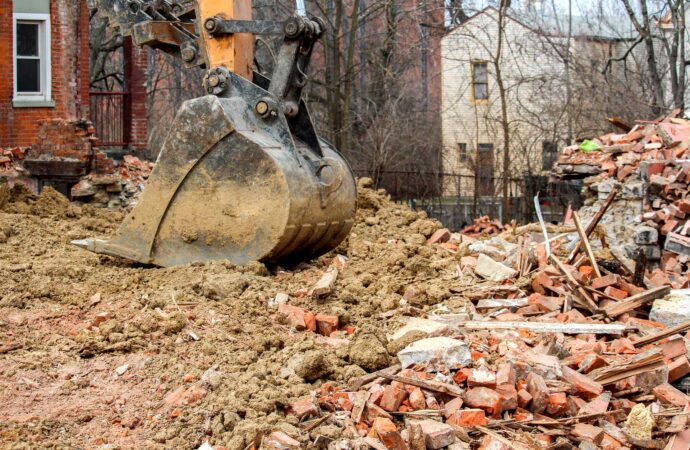 For every construction project – may it be a renovation, a raw construction, or a demolition, rubbish, and waste scattered around the site would be the usual aftermath. Demolition waste, not to mention, could be messy and dangerous.
Because of raw materials lying around carelessly on the site, it can be the cause of certain problems such as accidents, wounds, even major injuries. Should you need a company that can take care of affordable demolition waste removal, you can trust us here in Palm Springs Junk Removal and Trash Haulers.
Our Story
---
For over 45 years, we've done nothing but to put wide smiles on our clients' faces. We never leave the properties of our clients without performing a job well done. The services we offer range from your ordinary and regular trash out and junk hauling services, to light demolition, demolition waste removal, and even office and whole house clean-outs.
We Care For You And Your Property
---
We regularly service too few constructions and major demolition companies in handling the aftermath of their project. With us, you won't have to worry about safety, security, and sanitation – those are our natural traits!
We currently are staffed with the best junk and debris service and maintenance men, professional cleaners, and junk collection and hauling experts who are always ready to provide world-class quality services to commercial and residential clients in and around the state.
Palm Springs Junk Removal and Trash Haulers can be your main, full and complete service company that you can trust with all your waste disposal and waste management woes. Thousands of clients come to us on a regular basis to help them with whatever junk or waste problem they have – why shouldn't you?
Our demolition waste removal is hasty, safe, and highly technical – canceling out all possible dangers and errors of the procedure. Contact us now and we'll send you a free estimate! We'll be the best and the most professional company you'll ever deal with!
Here is a list of our services you can get at Palm Springs Junk Removal and Trash Haulers:
---
Palm Springs Junk Removal and Trash Haulers is the top company in Palm Springs that offers the best residential and commercial junk removal services. Here's our additional services:
---