FREE Quote for Palm Springs Junk Removal Services (Florida)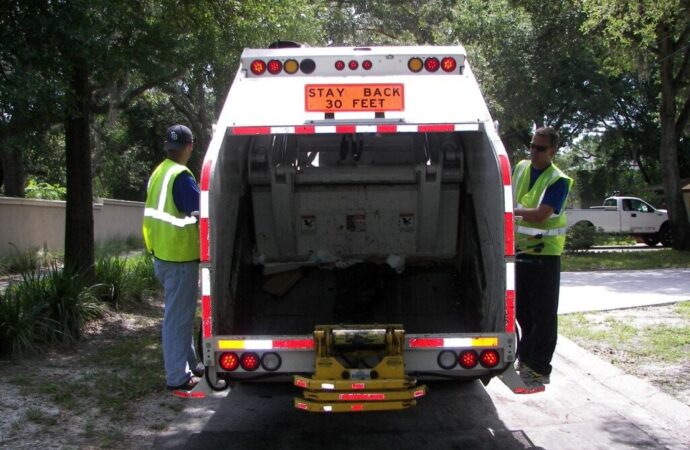 Palm Springs Junk Removal and Trash Haulers is a top company in the city serving nearby areas as well that can help you with all your junk removal needs and make sure that all your items, waste, and trash go to the best transition centers or recycling facilities. If some electronics or appliances we help you remove are in good condition, we will even donate them to those who need them.
We focus on serving you so you don't have to struggle with the municipal services that are unable to pick up all your junk or don't even handle general rubbish and garbage bins properly. We want to make sure you don't have to pick up the junk yourself and find a way to handle the disposal when this is clearly, not easy at all without proper transport, equipment, and more people to help you with most of the disposal and removal.
Therefore, if you're struggling in this process and need our support, make sure to contact us right away, and we will be more than happy to help you. We're always working with new clients, and for it, we have worried about adding more members and trucks to the company so we can serve you whenever you need us, even if this means being there for same-day services or emergency ones.
However, if you do have some projects and needs coming your way, feel free to book our service since we're able to handle all the processes for you more efficiently when we are properly notified and have our team ready to help you with everything.
If you are worried about us not being able to be there, don't be. We work hard to accommodate all your needs and ensure that regardless of the removal or specific you need from our company, we are there for you 15 minutes prior or more if possible and appreciate you.
How to Request Our Services
If you want our junk removal support and assistance, you can either call or email us or use our contact form to get in touch with the team and provide all the information we need.
We make sure to help you even if you aren't sure about the service you need since we know some of our clients, homeowners, or business owners have several needs and very specific ones, meaning that a service or two may not be the best fit. We are here to fix this and, again, accommodate your needs around what you want to remove.
Besides junk removal, we also offer cleanouts and cleanups for different types of properties and spaces, so make sure you let us know how we can help to guarantee you clean out your property, have it ready for new owners, can finally forget about your hoarding days, and much more.
Palm Springs Junk Removal and Trash Haulers' team is right here waiting to know more about you and take the first step so we can offer you a free estimate and help you if you decide to hire us.
Here is a list of our services you can get at Palm Springs Junk Removal and Trash Haulers:
---
Palm Springs Junk Removal and Trash Haulers is the top company in Palm Springs that offers the best residential and commercial junk removal services. Here's our additional services:
---