#1 Demolition Removal Pros in Palm Springs, Florida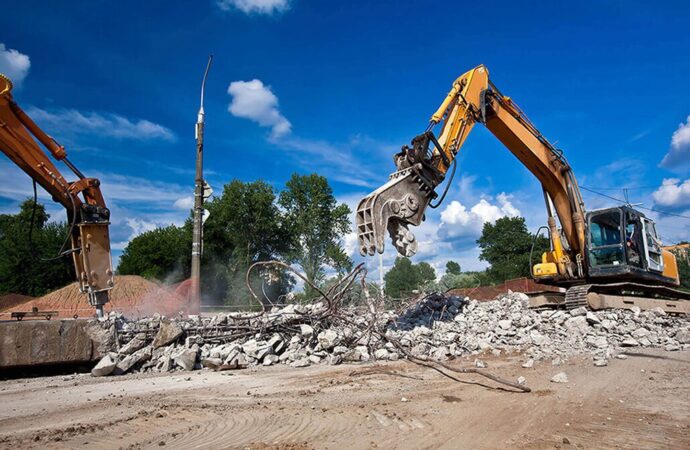 Sometimes, the only way you can save your property is by having a light demolition. Light "small structure" demolition can be done not only by construction companies but also by waste management companies. The latter is what's recommended because, after the demolition, the scraps, debris, and waste that'll be the product of the activity would be scattered all over the property.
Here in the state of Florida, we at Palm Springs Junk Removal and Trash Haulers have been the company thousands of people in terms of aid with waste disposal and waste management services such as demolition removal.
What We Offer
---
Other than a demolition removal service, we also offer a comprehensive list of waste disposal and waste management services which span from regular office clean-out services, house clean-out services, to light property demolition, demolition waste removal, and many more.
Part of the services we are able to perform includes, but not limited to:
Property Cleanups and Sanitation

Office Clean Out Services

House Clean Out Services

Commercial and Residential Roll-Off Dumpster Rental Services

Trash Out Services

Large and Bulk Trash Disposal and Removal

Trash and Junk Hauling & Removal

Light Property Demolition
We Work Safely!
---
The procedures in which we perform our demolition removal underwent careful and cautious studies and observations. Everything we do is done in different ways that are the best and the most efficient – we never let our clients down with our services.
Should you find yourself in a situation where you need help from a company to perform a demolition removal pros service for you, dial us here at Palm Springs Junk Removal and Trash Haulers. Talk to us and help us understand what you need.
Whether you're trying to dispose and eradicate rubbish and scraps, or raw materials from a demolition – you can count on us and our team of highly technical and experienced junk collectors and servicemen.
Call us and we'll send you a free quote!
Here is a list of our services you can get at Palm Springs Junk Removal and Trash Haulers:
---
Palm Springs Junk Removal and Trash Haulers is the top company in Palm Springs that offers the best residential and commercial junk removal services. Here's our additional services:
---