Welcome to Palm Springs Junk Removal and Trash Haulers (FL)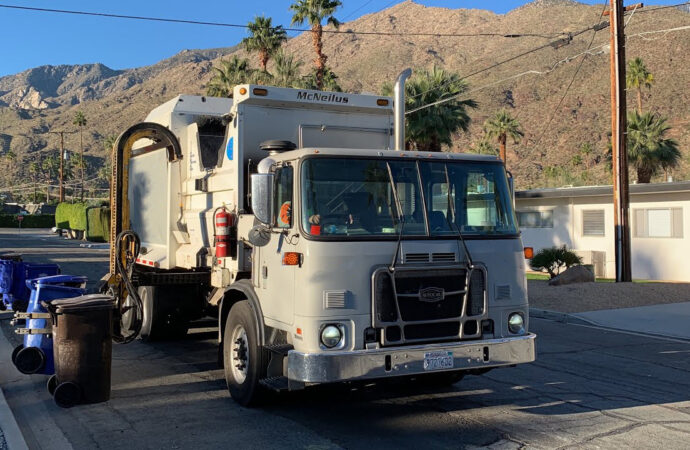 When you're trying to dispose of junk, electronics, waste, trash, or anything that you can consider useless for your space, property, or area, you will need to usually rely on qualified professionals who can help you dispose of all the items in the best centers and facilities instead of having people who will usually rely on random landfills, contaminating the planet in the process. At Palm Springs Junk Removal and Trash Haulers, we care about you and how we can help you with junk removal, electronic waste, and much more. Our goal in all this is to make sure you can be relaxed and focus on everything else except for how junk can be a nuisance for your space and property.
Our job as professionals is to make sure you don't have to worry about waste that is starting to smell bad, taking on your space, or just being a hassle due to how municipal services are unable to help in many situations.
Allow our team to be there to support you through this entire process, and rest assured, we will be the ones handling all your needs without any issues.
Now, how can we offer you a good service and ensure you will get everything removed, disposed of, properly recycled, or even organized and sorted out if what you are requesting is a cleanout?
Our team will make sure you get an estimate, and for this, we will assess what you have, the junk and items, and how everything can get done in no time. Allow us to be there for you and ensure you have a customized price that won't hit your budget or be a general and random one when your service and needs are different from everyone's else.
With this in mind, we can guarantee to get everything done thanks to how we worry about using the best equipment, training our members properly, and ensuring we cover your needs and not just focus on closing more deals. We care about you and the assistance you get from our team. Therefore, when you decide to hire us, expect the following:
Qualified and professional loaders and removers.

Heavy lifting will be dealt with by our team.

Fair prices adapted to your needs.

Working with the best company due to the equipment and tools, as well as the best personnel properly trained.

Estimates that are free of charge and with zero obligations in hiring us.
You can rest assured we will work hard to get everything handled and work around your needs, so there is no need to worry about how our team can actually remove the junk, electronics, waste, and debris and just handle everything you have in your hands.
Are We Qualified for the Task?
If you are worried about how we have trained our personnel, worked to be licensed and insured, and guaranteed the best services in Palm Springs in nearby areas, we want you to know that we understand your worries.
Our team has worried about training the personnel for months before they know how to use our trucks and equipment and focus on providing services without the supervision of our professionals and long-time members.
We make sure everyone goes through the practice phase and know how to organize, sort out the items and junk, and actually handle all the waste properly.
In addition, we are quite proud of how we can help you with everything related to junk without having to rely on landfills. In fact, we despise them and focus on using our own recycling facilities, and we have partnered with transition centers that handle everything properly and reduce waste whenever we cannot recycle some items.
We want you to be confident about our services and how we can help you with everything. Therefore, feel free to ask all your questions since we won't shy away or have excuses. We will truly show you and prove what we can do.
That being said, we are perfect for any type of junk removal and cleanout you need. Our company offers a wide variety of services based on the items you need to remove or the specific service and help you are trying to obtain.
Make sure to contact us and have us work on all the details so you can finally have your space clean, dispose of junk that has been taking up your space for years, or get our help for some specific removals due to some damage and old items.
How Our Team Will Price The Service You Request
Our junk removal team will take care of your junk removal needs based on the service you request and, from it, give you an estimate. However, if you have concerns about the cost, it is easy to get a quote from us, and rest assured that besides all the factors we consider, we focus on your budget as well.
We can be reached by phone or email. To request the information you require, you can contact us through the contact form and fill out all the fields with the details we must really have for proper estimation.

If you're not sure which service you need, we can help you decide here, so don't think you need to be certain right away.

We will often visit your property or home to assess the amount of junk and give you an estimate. Why not schedule a visit? Please give us as much detail as you can to help us solve the issue whenever you cannot schedule a free visit with our team.

The estimate might not be as accurate or complete as we would like if you cannot allow us to visit. We will still attempt to find a price comparable to the final price.

After you accept the estimate or when you book, our team will get to work.

We are able to accommodate both same-day or booked bookings. We need to be informed as soon as possible about your needs so we can provide the best service.
Prices vary depending on the service requested and the amount of junk being removed. Although we can't give you an average or estimate based on a single request, we will try our best to accommodate your requests and the price.
However, we want you to know that we offer free visits and the entire process of quoting. You can also reach us later to make a decision on whether you want us to hire immediately or not.
Contact Palm Springs Junk Removal and Trash Haulers today and get all the support and assistance you need around our junk removal services.
Here is a list of our services you can get at Palm Springs Junk Removal and Trash Haulers:
---
Palm Springs Junk Removal and Trash Haulers is the top company in Palm Springs that offers the best residential and commercial junk removal services. Here's our additional services:
---