#1 Apartment Clean Outs & Services in Palm Springs, Florida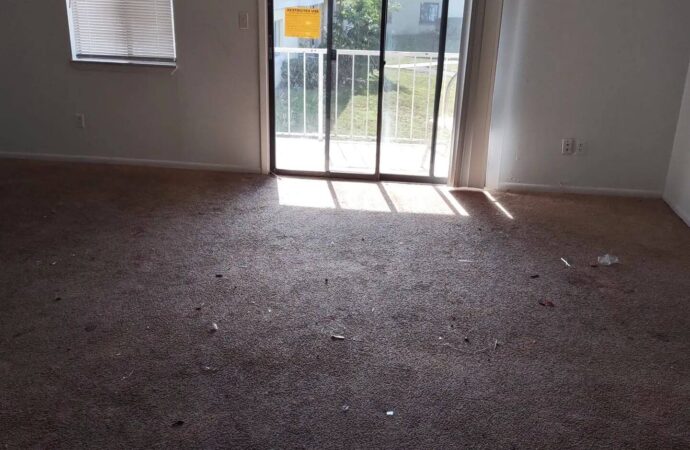 You have many things to do when you are moving out of an apartment or selling it, so you need to focus on how you won't miss anything; yet, most people seem to forget that cleaning out the entire space is part of the things to do on the list. Cleaning the place so that the new tenants or owners can enjoy it is mostly part of your responsibility in terms of how you decide to handle the deposit you left as a tenant or if you truly want to close the sale. The same goes for both the buyer and seller since it is a matter of taking care of every item, as you can be the most affected when forgetting about an item or two. Our team is available to assist you if you have any questions about apartment clean outs and need to perform one.
Before you leave the apartment, we will make sure that you have taken all your personal items out, the sale or renting is completed, and that you get everything done in no time. You can get a return of the rent or deposit if you clean up the apartment, and we will make sure this happens as we support your entire cleaning. 
You might find valuable items that you have forgotten while you clean out your apartment. You might find valuable items that have been taken by the landlord or other tenants as well. We want to ensure you don't have to go through this again and guarantee that anything you have is organized, sorted out, and properly disposed of or recycled as it applies.
The entire service is available to you. An apartment clean out includes the complete removal and disposal of personal items as well as other elements like appliances and furniture. It's about getting everything together and then either recycling, donating, or moving them to a new location.
If you want to make it easier to understand, this involves taking out all of your personal belongings.
We offer two parts of apartment cleaning services.
Many people who are moving out of an apartment resort to our services in order to dispose of unwanted items and arrange or sort the rest.

Apartment junk pickups are an entirely different experience. We handle all the heavy lifting and ensure you don't have to work hard for anything.
Apartment Cleaning in Your City
It can be difficult and tedious to clean up an apartment rental. If you are in need of the return of your deposit, it is essential that you do so. If your previous tenants didn't care about the entire service or didn't focus on cleaning before they left, you won't be forced to worry about deposits—as the landlord, of course. We are available to help you regardless of your status or gender and who you are in this entire process and deal.
Palm Springs Junk Removal and Trash Haulers will manage the entire process. We'll be there to help you through every step and ensure that all items are stored, sorted out, disposed of, and even recycled.
We offer a free estimate and can take on any job or clean out that is annoying and frustrating in many ways.
Here is a list of our services you can get at Palm Springs Junk Removal and Trash Haulers:
---
Palm Springs Junk Removal and Trash Haulers is the top company in Palm Springs that offers the best residential and commercial junk removal services. Here's our additional services:
---