#1 General Rubbish Junk Removal Services in Palm Springs, FL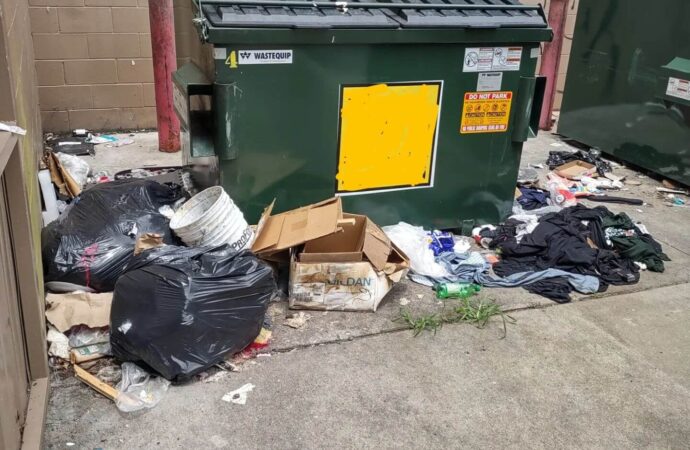 You need to consider how you will get rid of the junk you have accumulated over time in your commercial or residential property. Still, one thing you need to solve first is how you need to handle the general rubbish that keeps pilling on a regular basis. You will end up with a lot of junk and waste that you need to get rid of, and you won't know what to do with it if you don't handle it properly. The big question is how you plan to do this. It may be necessary to hire services to remove all your rubbish and haul it away. This will ensure that you are not left with any hazardous waste. The Palm Springs Junk Removal and Trash Haulers offers general rubbish junk removal services. 
If you decide to work with our team, we can arrange for recurring pickups and one-time services to ensure that your property is in good hands.
Our rubbish removal team is top-notch. We'll take whatever you can fit in our trucks. We will also recycle any trash that you have and take everything to the right facilities and centers in the city, so there is no need to worry about how we will take care of everything.
You won't be reliant on municipal services anymore, and you will know that you have a company that worries about your needs. You don't need to wait for them to pass through your house or property, but it is that they are not able to remove all the rubbish and junk you have. Instead, focus on how we assist you and focus on everything you need.
Although municipal services have limited options, our job is to ensure that everything is covered. We're here to help you and make sure you don't have any recurring pickups missing or that you struggle to remove specific rubbish.
How Much Will This Removal Service Cost?
It can be difficult to determine the cost of rubbish removal because everything is based upon the volume and the space taken from the truck and how much work this can take if you decide to add some junk.
Volume is the amount of space that your rubbish takes up in our trucks. However, we can include more depending on what type of rubbish you're removing or if your general waste is larger.
Our crew will visit your site and take a look at the trash. Based on the amount of trash you have, we will give you an estimate.
The upfront price includes the following:
We will pick up all of your garbage and haul it away.

We include transport and hauling costs in our calculations to help you plan how you will handle these costs.

You can divert them or dispose of them in many ways. This includes how to get there and where to find the facilities and centers they need, and rest assured, we handle every step.
Your House or Residential Property Is All Covered
We can lift cabinets and drawers off walls and fixtures and handle more than the regular waste you know about. This is the fastest way to dispose of rubbish as we work with you to remove everything as needed.
Once all of your rubbish is gone, we'll clean up the space and make it ready for you to use. This will allow your family and friends to immediately use the space.
All of our customers should be aware of the ethics and importance of waste disposal and recycling. We always try to find eco-friendly ways to dispose of your rubbish.
Here is a list of our services you can get at Palm Springs Junk Removal and Trash Haulers:
---
Palm Springs Junk Removal and Trash Haulers is the top company in Palm Springs that offers the best residential and commercial junk removal services. Here's our additional services:
---