Best Variety of Dumpster Sizes & Containers in Palm Springs, Florida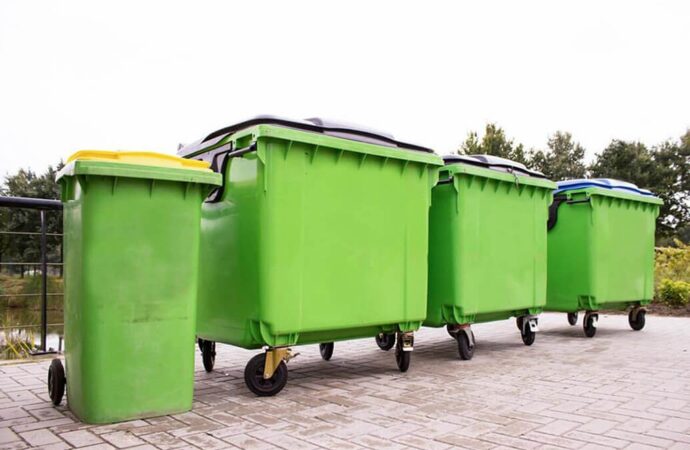 In the trash and junk collection industry, it is important to note that all types of residential and commercial establishments house different types of junk. This is why having a good range of waste containers and dumpsters is relevant to suffice the needs of every client.
Choosing a dumpster is crucial – you should bear in mind that a regular-sized dumpster might not fit the furniture you're trying to throw out. So, it's important to add a bit of space for a few extra dollars. Here in Palm Springs Junk Removal and Trash Haulers, we don't just provide premium and exemplary junk removal services, we offer a wide range of waste containers and dumpster sizes too!
How Does It Work?
---
If it is your first time availing of a dumpster rental service, the process is actually easy. When you want to rent a dumpster, you can contact a specific junk and trash collection company. Tell them that you're disposing of waste (give them the estimated weight and what's included).
Depending on the schedule you set, the collectors will be contacting you within 15 to 20 minutes before arriving at the location to drop the dumpster off. You then load the dumpster and you pay the company for the dumpster rental they've provided.
But with us here at Palm Springs Junk Removal and Trash Haulers, we won't just let you load our dumpsters alone; we'll do it for you! We'll even sanitize your property for the extra mile! We go beyond our clients' expectations every time!
Whatever trash or junk you have, we got you. With the wide selection of dumpsters and dumpster sizes we have, we won't leave anything behind. We'll take on even the heaviest of your junk with ease!
If you find yourself needing a new company that would handle your trash and junk, don't hesitate to shoot us a message! We can guarantee that the wide range of dumpster sizes we have would fit whatever junk or trash you need to be disposed of.
Get a free quote from us now and experience exceptional junk removal services at a cheap price!
Here is a list of our services you can get at Palm Springs Junk Removal and Trash Haulers:
---
Palm Springs Junk Removal and Trash Haulers is the top company in Palm Springs that offers the best residential and commercial junk removal services. Here's our additional services:
---