#1 Business Junk Removal Services in Palm Springs, Florida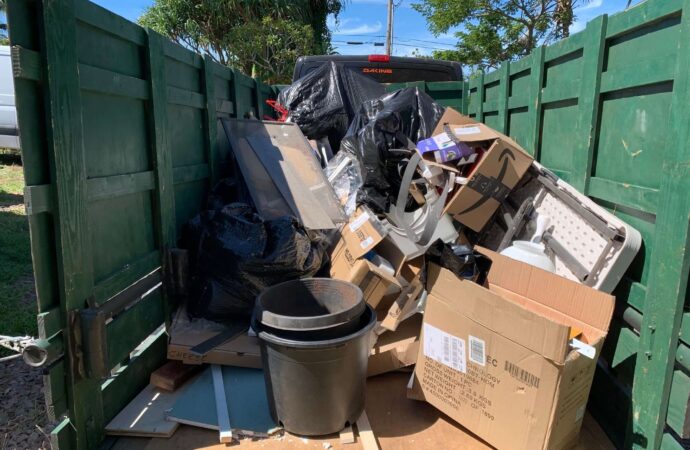 Every business must deal with junk, garbage, and regular trash since you need to dispose of papers, electronics, desks, and just anything that isn't useful or needed in the space and property anymore. We are actually a bit worried if you have been hesitating to remove your items or don't know how to deal with your junk since this only means you have been storing more than you should. Our team at Palm Springs Junk Removal and Trash Haulers can offer you maximum support in the entire business junk removal service and ensure that everything in it is removed:
Furniture.

Desks.

Computers and other electronics.

Appliances.

And anything that is not used in your space.
We can help you if your business requires you to regularly transport items to local recycling centers or transition centers. We can do all the heavy lifting and load the truck with junk. As long as it is not hazardous, we will pick it up and ensure it goes to the designated spaces.
It is necessary to arrange for junk removal in your business. Then, you need to find a company that can do it. We offer all the support you need to get this done quickly, so don't worry or struggle to try to find better companies.
We are the most trusted junk removal service in Palm Springs and a leading company in the area for many reasons. We offer the highest quality service at a fair cost and can customize our services to suit your needs.
These are the benefits of hiring us:
Top-Rated Services. Our team is dedicated to providing reliable and on-time services that improve your bottom line.
Payment plans. Simple payment options are available to business clients, and we even have installments waiting for you.
Fully Insured. We have complete coverage for our members, so you don't need to worry about any accidents. Everything is taken care of by us.
What Kind of Junk Can We Remove?
Here are some examples to answer your question about what junk we remove from your business and if what you have been storing or have problems with is possible to be disposed of by our team:
We will pick up all the old or damaged furniture pieces, move them to recycling centers, or even donate them as needed or depending on their conditions.
Because it can be difficult to get rid of office furniture yourself, we can help. Our company offers a safe, efficient, and environmentally-friendly option that will help with your business' junk as we load the truck and even deal with the entire heavy lifting.
Commercial Equipment Removal.
As a business owner, you know how important it is to balance all costs. It is not uncommon to have to move older equipment and bring new ones, but for it, you need the space.
For those items that are in your possession, a professional junk trucker is a great choice. You can get a free estimate now, and be assured that we will take care of all your junk.
These are just two options. However, as we mentioned, we can remove any non-hazardous material. You can also let us know what you need by contacting us and asking about how we can help with all the junk you have in your business stored and ready to dispose of.
Here is a list of our services you can get at Palm Springs Junk Removal and Trash Haulers:
---
Palm Springs Junk Removal and Trash Haulers is the top company in Palm Springs that offers the best residential and commercial junk removal services. Here's our additional services:
---