#1 Affordable Commercial Dumpster Rental Services in Palm Springs, Florida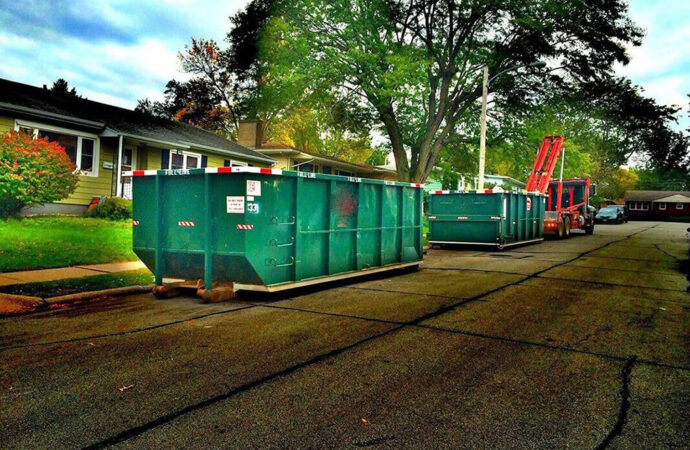 Construction businesses and other commercial establishments need companies to take care of their waste. Managing your waste properly is as important as providing extreme and well-thought-of services to your clients.
Here in Palm Springs Junk Removal and Trash Haulers, we care and value your waste management like how you value your business. You can be with us, hand-in-hand in achieving a properly-handled and sanitized waste.
Why Choose Us?
---
Some dumpster rental companies charge you a uniform amount for the dumpster you rented. With us, you'll only be paying for space you utilized – even if you rented a bigger dumpster! Not just that, our guys are professionally trained and educated to give aid in loading the dumpster up; we offer an option for you to load up the dumpster by yourself or if you want us to do it.
Regardless of what you choose, our guys will assist you in the most efficient, professional, and devoted manner.
We use technologies, materials, and equipment that can make all of our lives easier – no more difficulty in loading your garbage, no more stress on smelling foul odors. We are heavily-dedicated to providing optimum and high-quality residential and affordable commercial dumpster rental services to our clients.
Without our ever-supportive and highly-patronizing clients, we wouldn't be the number one player in the industry. We are more than happy to accommodate and provide all of your requests and services.
If you find that your business needs urgent waste management attention, look no further – we at Palm Springs Junk Removal and Trash Haulers are prepared to take care of your garbage. With our premium dumpster rental, waste management, trash, and junk hauling, and removal services, you wouldn't worry about your trash or your garbage anymore.
Call us now and experience a service that would surely fit your needs – we won't be charging you over the roof – we can even give you a free estimate of whatever request or service you need!
Here is a list of our services you can get at Palm Springs Junk Removal and Trash Haulers:
---
Palm Springs Junk Removal and Trash Haulers is the top company in Palm Springs that offers the best residential and commercial junk removal services. Here's our additional services:
---