#1 Demolition Waste & Trash Services in Palm Springs, Florida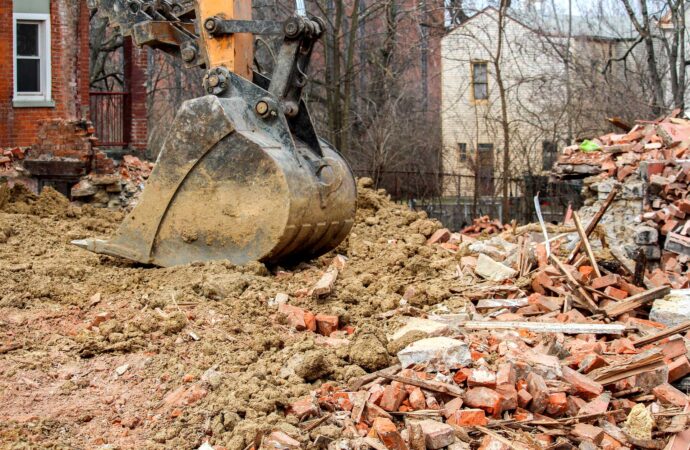 Whether you had a light property demolition like a swimming pool, a back or a front yard, a porch or patio, etc., or a regular demolition, a garage, a house, a building, demolition waste would be present after the process inevitably.
It could be junk from what you had demolished, raw materials like concrete, wood, or metal – it could be a combination of both. The point is, you don't want demolition waste lying around your property.
What Should I Do?
---
If you can't figure out what you need to do, you always have to option to clean it up yourself. However, doing so is not what most experts recommend. You might not have the correct and the proper tools and equipment to proceed with the process but even if you do, you're not equipped with the correct knowledge.
In demolition waste removal and disposal, you can bank on us here in Palm Springs Junk Removal and Trash Haulers. We're a company that has since provided effective and efficient demolition waste disposal and to commercial and residential clients.
Whatever demolition it is, we're sure that we can help you. We collect a wide variety of raw materials and debris including:
Old and unused furniture

Concrete, cement, and asphalt

Wood and hardwood

Walls, wallpapers, and ceilings,

Flooring, tiles, rugs, carpets, etc.

Hollow blocks and metal cables
Our trusty junk and waste collectors have been with us for the longest time. Thousands of clients have trusted us and are continuing to trust us and our services. Our demolition waste removal is safe and free from any kind of danger and risk.
Palm Springs Junk Removal and Trash Haulers can be your go-to, one-stop-shop company that can provide complete and thorough waste disposal and management.
Give us a call and experience waste disposal and management like no other! We'll send you a free estimate of all the services you need in just a dial away!
Here is a list of our services you can get at Palm Springs Junk Removal and Trash Haulers:
---
Palm Springs Junk Removal and Trash Haulers is the top company in Palm Springs that offers the best residential and commercial junk removal services. Here's our additional services:
---