#1 Commercial Junk Removal Services in Palm Springs, Florida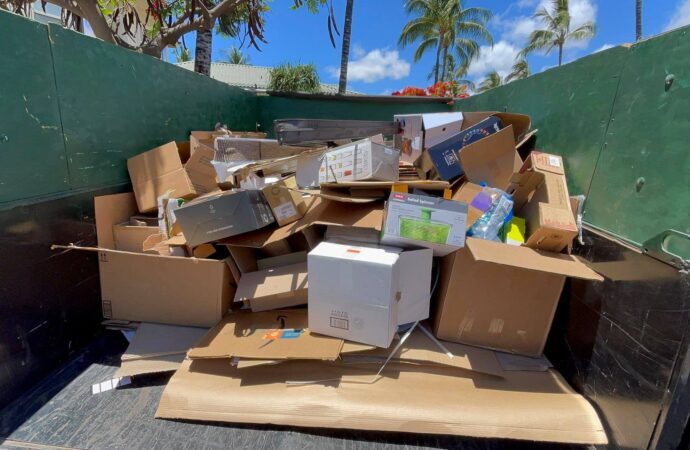 If you don't want your whole property covered in junk and all the waste that accumulates with your operations and the simple fact of working, there are ways to deal with commercial junk removal. Palm Spring Junk Removal and Trash Haulers can assist you with all aspects of the removal. We will take care of all of your needs so that you don't have any worries about what to do with it, how you can handle the heavy lifting, items that are spread everywhere, and if the service can remove or not some kind of waste and junk that municipal services can't.
We will do everything professionally for you if you choose to work with us. Our focus is on what you want and how we can make your disposal experience better.
You will be hiring us either after we have given you a quote right away or after you have thought about it. However, we want you to know that our quotes are free, and they come with zero obligations.
When working with us, our team will also help you load and unload the truck. We want you to have peace of mind and not have to worry about anything. We are a junk removal business and need to transport items to local recyclers and transition centers. If we have the right people, we won't make it hard for you. We are here to help make your life easier after all.
We offer the best junk removal service at a fair price. Our services can be tailored to meet your specific needs. We offer installments and business plans to pay for commercial junk removal in case you have certain limitations and need us to work around all your requests and needs. We are covered and insured, so you don't have to worry about extra costs for injuries or accidents while we remove your junk.
We want to make sure you understand the commercial and removal process so that you can know what we will do and how we work.
Imagine you were asked to dispose of your printer, computer, or other junk by your regular trash service. Perhaps you felt frustrated when the municipal service could not pick up your junk because they had too little equipment or were unable properly dispose of it. Our service can remove junk, trash, and other non-hazardous items from your space, so rest assured that everything will be removed.
We will remove any items that are causing a nuisance or annoyance and either recycle them or donate them.
We Are Here to Support You
Palm Spring Junk Removal and Trash Haulers offer more than a simple service. We are focused on what you need and can do for you and how we can make everything easier and better for commercial owners who struggle with regular waste and all the types of junk they have to handle to keep their properties clean.
We offer commercial junk removal for all types of businesses. We can take away junk like appliances and electronics, as well as recycle and dispose of them. 
Get a quote today, and we will work with you to book a service or meet your immediate needs. We will be there and ensure you get everything done in no time.
Here is a list of our services you can get at Palm Springs Junk Removal and Trash Haulers:
---
Palm Springs Junk Removal and Trash Haulers is the top company in Palm Springs that offers the best residential and commercial junk removal services. Here's our additional services:
---