#1 Junk Hauling Experts in Palm Springs, Florida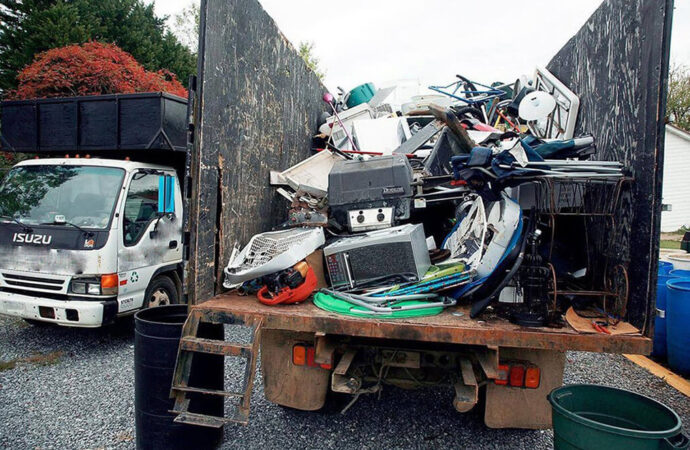 Some types of junk can either be exhaustive – even impossible to put out and dispose of. In fact, there are things like bathtubs, big beds, bed frames, windows, etc. that can't be hauled by just one person. Even if you're strong enough, doing it yourself can take time – time that you can use for other productive things.
Herewith us at Palm Springs Junk Removal and Trash Haulers, we can help you see the value of your time. Our junk hauling experts procedure is done and complete by multiple junk haulers and collectors and servicemen who have years of training in the field.
We Collect Everything
---
Unlike your local or municipal garbage collectors, we can collect everything you need to be disposed of. We just have to make sure that your waste or your junk is free from any type of hazardous and toxic waste material that can endanger the lives of the people around.
We can haul and remove junk and waste including:
Raw Materials (Concrete, Drywall, Wallpapers, Asphalt, Cement, Etc.)

Electronic Waste (Computers, Laptops, Printers, Etc.)

Kitchen Supplies/Kitchen Appliances/Kitchen Equipment

Bathroom Supplies/Bathroom Appliances/Bathroom Equipment

Old Furniture (Beds, Mattresses, Bed Frames, Etc.)

Many More!
From your everyday junk and trash to trash that you've planned to get rid of in the past 2 years, we can surely collect it. We are the masters of junk and garbage disposal and we can lift you off the worries of not being able to dispose of and properly manage waste.
With us here at Palm Springs Junk Removal and Trash Haulers, all your waste management and waste disposal services and requests will definitely come to an end. Contact us for all your junk hauling concerns and we will immediately be of aid.
Dial us and let us know what you need help with – we can send you an estimate of the services you need for free and we'll also deploy the best and the most experienced trash and junk haulers in the market.
Here is a list of our services you can get at Palm Springs Junk Removal and Trash Haulers:
---
Palm Springs Junk Removal and Trash Haulers is the top company in Palm Springs that offers the best residential and commercial junk removal services. Here's our additional services:
---