#1 Furniture Junk Removal Services in Palm Springs, Florida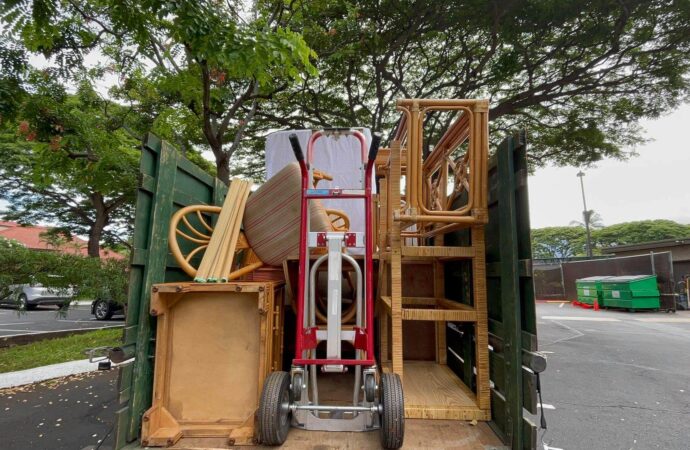 No matter how many pieces of furniture you have, it doesn't really matter what type of couch or sofa you have either; if the service you are hiring for disposal doesn't pick up furniture, there's no point in working around it. Because of how heavy items can be and the fact that you cannot just place them in one place for disposal, you will need to contact proper disposal services that also worry about the property recycling process and more. This is one of the most difficult tasks in junk removal, as you must lift and move the furniture to its proper location. If you're having trouble with the entire process and need help finding a solution, we're here to help and ensure that your furniture removal is done in no time.
We can help you with your furniture junk removal and that is properly disposed of. We will pick up your furniture and load it onto one or more of our trucks. It all depends on how many items you require us to take away. We will then transport your furniture to one of our many charity or recycling centers that we know or properly dispose of it in transition centers as needed.
If you are concerned about the cost of this service, it is important to know that the amount of furniture being moved, the space they take up, and the items' sizes will all impact the final price. We cannot provide an estimate or make recommendations on a simple move without all of the details or just with a general description since we will need to know how specifically we are helping you in this entire process.
We offer a free estimate without obligations. We will happily give you a quote that is tailored to your needs, and you can hire us whenever you are comfortable with the idea.
We are committed to disposing of your unwanted items and all furniture responsibly and in an environmentally-friendly manner, so there is nothing for you to worry about as we keep everything green.
Our Team Will Handle Every Step
How you dispose of junk, including furniture, will depend on where it is located and whether or not municipal services are able to take it away. Some cities allow furniture pickup. Others have restrictions and municipal services that will not be able to collect everything and allow you to work around these items.
If you contact us immediately, our team will save you all the hassle. We will make sure that you have all the information and support you need without you spending a lot of money.
There are many options when it comes time to pick up furniture and how to dispose of it. This will help you make the right decision and let us take care of everything else as our team works around your needs and what you're trying to get rid of overall.
All your furniture can be moved quickly and easily by us. We do all the hard work so that you can concentrate on the things we can do for the environment, such as recycling or donating, and you can invest your time and effort in activities and tasks that are actually more important.
Here is a list of our services you can get at Palm Springs Junk Removal and Trash Haulers:
---
Palm Springs Junk Removal and Trash Haulers is the top company in Palm Springs that offers the best residential and commercial junk removal services. Here's our additional services:
---