#1 Residential Dumpster Rental Services in Palm Springs, Florida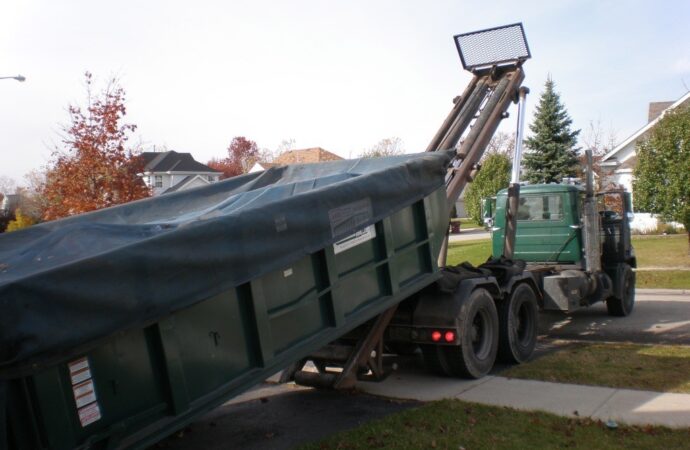 Is this going to be your first time renting a dumpster? Are you unsure of how it works? Well, it's quite easy and conventional. You contact a dumpster rental company then you agree to a specific date and time.
The company will be contacting you an hour or so before their guys arrive at your location to drop the dumpster off. You then load your junk and you pay them the fees. It's quite easy, right? And it's so convenient considering the fact that you won't think about where you'll dispose of them.
But if it's your first time and you want to experience high-quality residential dumpster rental services Palm Springs, contact us here in Palm Springs Junk Removal and Trash Haulers. We can be just the match made in heaven for your junk disposal needs.
Why choose us?
---
Our approachable, prompt, and professional collectors and servicemen are trained to provide excellent quality service to our clients. Our guys will be calling you 15 to 20 minutes before they arrive at your location to notify you of their arrival.
We won't just let you load your junk – we'll load it for you! Our guys would even go the extra mile and sweep, clean, and fully sanitize the spot where you left your junk to leave you with a fresh and safe environment.
Over our years of servicing people in Palm Springs, we've grown fond of the wants and needs of our clients. With our knowledge, we took the chance and heavily invested in high-grade equipment and modern technologies to help us do our jobs better, faster, and with more efficiency.
With us here at Palm Springs Junk Removal and Trash Haulers, you can no longer worry about what type of junk you'll be disposing of. We collect about anything (except of course, hazardous and toxic waste material).
So if you find yourself needing dependable and safe residential dumpster rental services for whatever purpose, don't hesitate to give us a call. Experience high-class service at a sensible cost!
Here is a list of our services you can get at Palm Springs Junk Removal and Trash Haulers:
---
Palm Springs Junk Removal and Trash Haulers is the top company in Palm Springs that offers the best residential and commercial junk removal services. Here's our additional services:
---